A mind map is a great tool for capturing ideas quickly, presenting them in a nice, graphical and hierarchical form. When it comes to presentations, mind maps are an immensely valuable tool.
Mind map demonstration promote a free flow of optimal ideas for the audience viewing; they visually layout information and provide an excellent overview of all project data. This article will examine why mind maps are essential for presentations.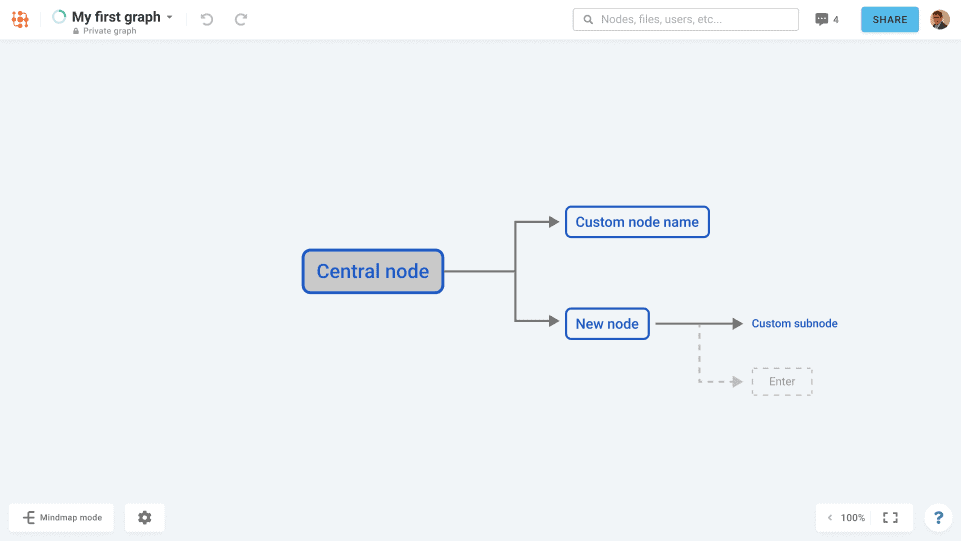 A powerpoint mind map is a tool frequently used in the business sector to visualize complex content. It structures key content in a really clear and straightforward way, making it easy for your audience to grasp and understand.
Remember, mind maps are very effective as they help in grabbing the audience's attention and also provide them with the key idea depicting the purpose of your presentation.
A powerpoint presentation is no longer just about pure text. Nowadays, fully written slides feel outdated while using pictures and other visual tools has become the norm.
Instead of long lists of monotonous information, a mind map adds colorful and memorable accents to your powerpoint presentation and makes a highly organized and professional impression on your audience.
Mind maps are non-linear. It has a better info-space ratio than linear graphics. Your audience can get a big-picture view within a small canvas. And they also notice the connections between nodes.
Use Mind Maps For Presentation